Hi everyone,
I'm so excited to mention this great news of my first publication on my blog, but have been holding out just in case it got pulled at the last minute (I try to be an optimist - I really do!).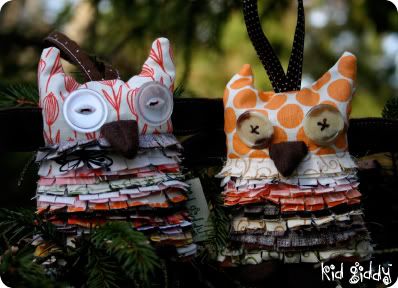 My scrappy owl pattern is going to be featured in the Sept/Oct issue of
Crafts 'n' Things Magazine
! You can see my picture (the one above) on the last page of the Crafts 'n' Things July/Aug issue (the issue with the bear!) down at the bottom of the page in the "teaser" section. I took this shot of my two cute owls hanging out in the branches of my Maine woods as they love to do around here! This owl pattern uses up tons of those scraps you have lying around your crafty area and can lay in the palm of your hand.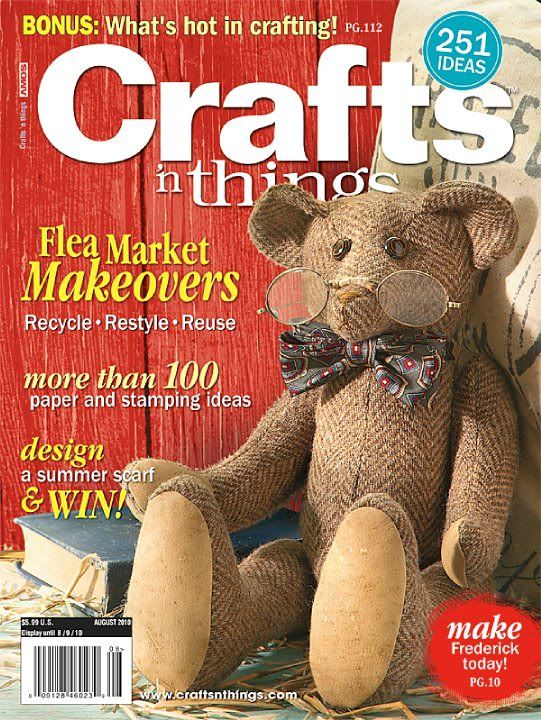 You can also make the larger version for a wonderful pillow size decoration! Please be sure to get your Crafts 'n' Things Magazine subscription now! You won't want to miss out on this pattern, it makes a great baby, wedding, birthday, shower, holiday, etc gift in and of itself, but also makes a great sachet to tie on the top of any gift. If you don't sew - you can buy one of my owls from me through my
KidGiddy Etsy
shop! Please stop in for a look as more will be added weekly.
Thanks for celebrating with me! This is the first publication, with many more to come! More great publication news will be posted soon! Have a wonderful day/week/month/year! Can you tell how excited I am?!!!