My life is getting busier again! So I was hoping to have this post done already - but my blog always takes the brunt of my lack of time. The reasons are very good and when I can spill the beans of my latest project - I will...and this will be the first place I do it! So be on the look out!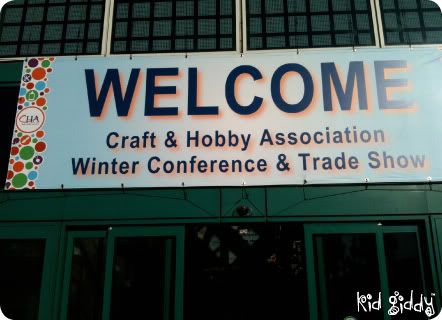 OK - So day 2 of my trip to CHA went like this...I briefly woke up at about 3 in the morning with full light peering through my curtains...I thought it was sunlight - but it was really all the happy lights on buildings that surround the LA Live area! Once I figured that out - I joyfully went back to sleep for a while.
When it was really time to wake up - I talked to my hubby and my little girls and then worked on my press kits, showered and got dressed. I needed to drop off my Press Kits in the Press Room by 9am - so I was on the move rather quickly. I grabbed some breakfast in the hotel and won't ever do that again. Lesson learned! Then I grabbed the shuttle bus and headed over the the HUGE convention center. Once outside the Press Room - I sat down in the hallway and finished assembling them. The twig pencils - couldn't be attached too soon or they would rub all over the paper and make a mess. Once that was done - I headed off to the first of many seminars I signed up for!
Kid Giddy Press Kit Assembly
If you have an opportunity to attend either one of the CHA shows - come the day before and attend the seminars! Especially the Designer Section Roundtable Discussions! They were all chock full of great info! I'm so grateful I got to sit in on the table discussions and learn so much from these fine ladies...
My lovely CHA Mentor - Melony Bradley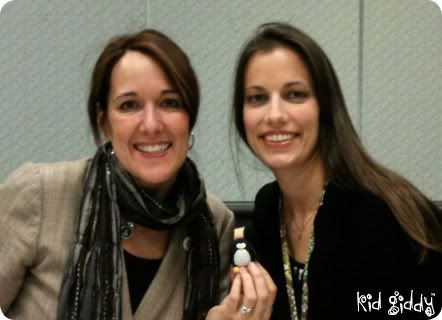 Jen Goode (Gumdrop) and her happy Penguin!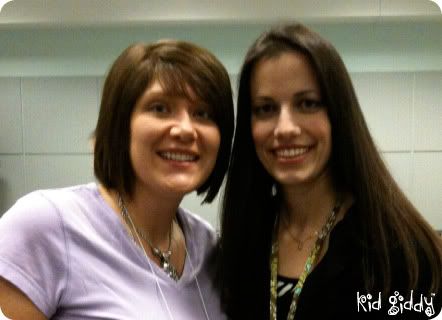 Carla Schauer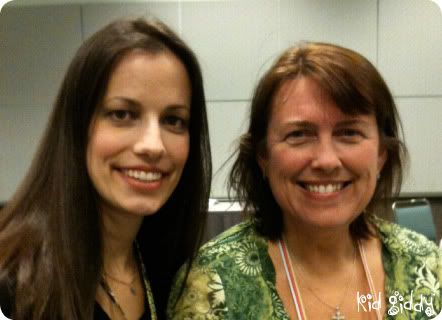 Eileen Hull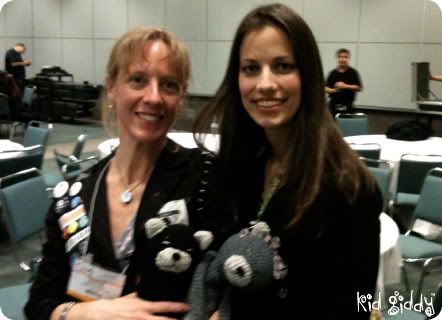 Stefanie Girard and her kitties
When the day was over - I had tons of info, printouts and business cards, and a few blisters on my feet! Regardless of the pain - I wanted to walk back to the Hotel and see the sites along the way. It really was a short walk...
Grammy Museum Window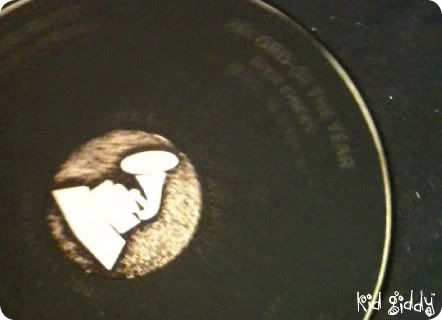 Walking on the Grammy Records....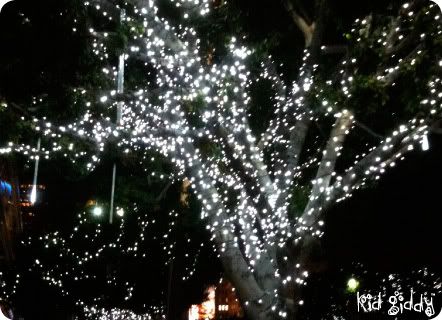 Sparkling and "Dripping" lights on the trees...so pretty!
My longtime friend (and newlywed) Vicki showed up to hang out with me for the weekend since she lives in CA now and we don't get to hangout very often...It was so much fun to see her and find out all about her recent honeymoon!! Luckily she made reservations - so we headed out to the awesome Katsuya for a late dinner!
Katsuya Restaurant, LA Live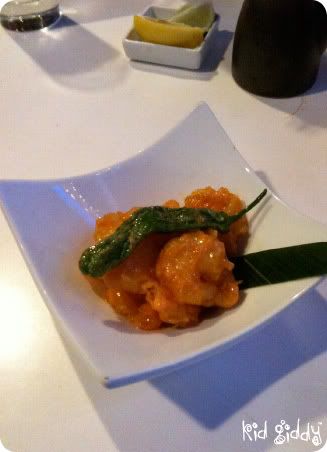 Shrimp Appetizer. Yes I ate it.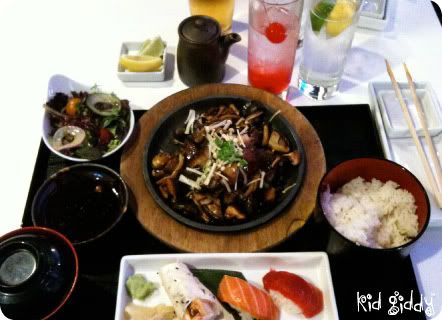 Dinner...Yum! I ate the Raw Tuna Sushi, but barely survived! I didn't eat the Crab or the Salmon. Sorry.
First of many Shirley Temples - love that little girl!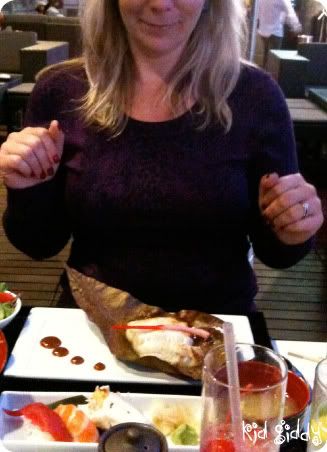 Vicki's dinner that came 20 mins after mine!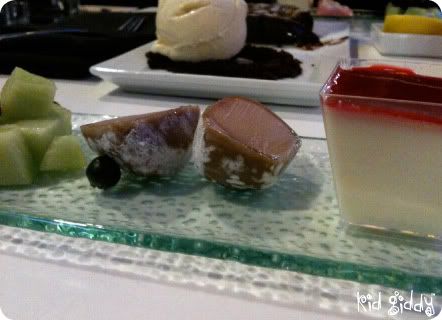 Yummy dessert - can't remember what it was called.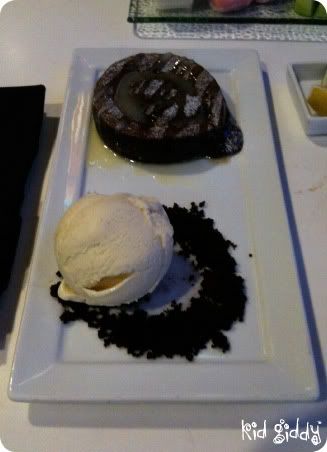 Our free dessert, because her dinner was so late getting out...Hot lava Chocolate YUM!
I also snapped a few shots for my husband...He would've loved to go to the Staples Center for a Laker's Game! Vicki tried to get us tickets but they were either sold out or $300 for some almost floor seats!
Across from the Staples Center was the Nokia Theatre at LA Live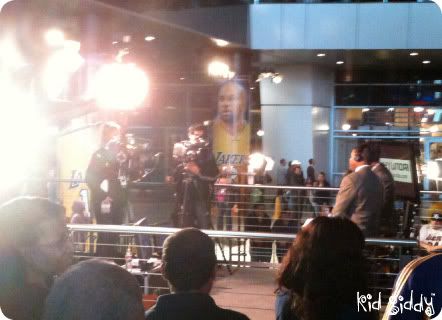 This was the Post Game talk after the Lakers and Kings game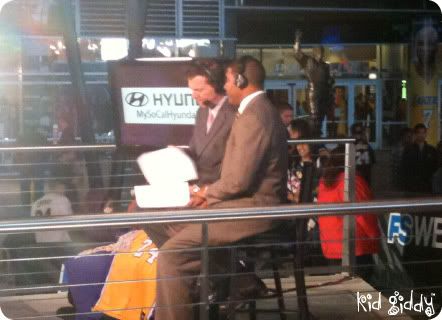 I'm sure my hubby knows who this is - but I sure don't! lol!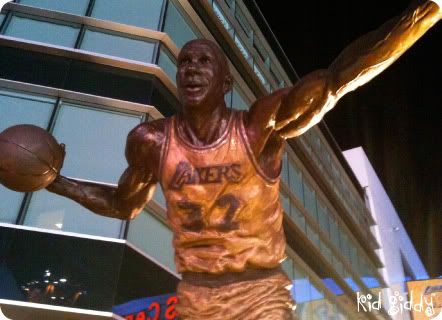 Had to get a picture of the Magic!
Now that my feet were really hurting, I was looking forward to going to sleep! zzzzzzz......