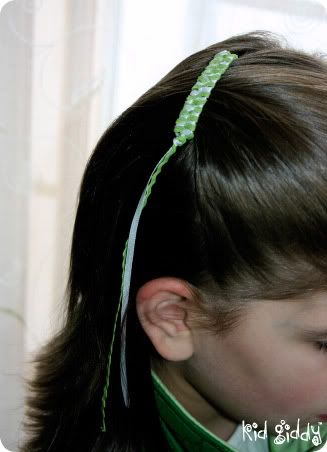 I've been thinking of this post for a long time. My girls love their hair accessories so I started thinking about what I used in my hair when I was little. The memories of my childhood came flooding back and instantly I thought of these ribbon barrettes and had to make them some.
Yesterday when my girls got home their eyes lit up with pure excitement that I could make these barrettes for them. They started talking about more colors and immediately wanted to wear them. They couldn't believe I actually could buy barrettes like these when I was little, that - it's just the way it was. I have so many more things to share, photos & tutorials of my past. So many that I got a little over-excited and created a new "day" of the week to focus on it! It's called "Throw-Back Thursday" and I hope you'll come back to visit every week and share some memories with me! Grab the Throw-Back button to book mark it!
OK - I digress...Here's your step by step photo tutorial to help you make some fun barrettes in any color combination and ribbon style to suit your fancy! Enjoy!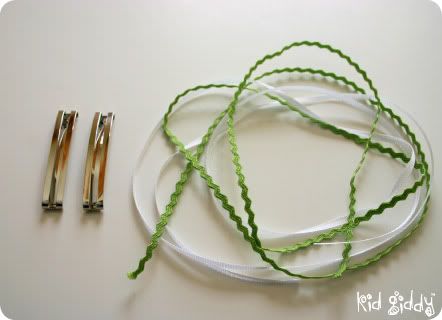 You will need : 2 large barrettes and 2 pieces of ribbon 21" long for each barrette. Flat & Ric-Rac or all flat
Start by placing the ribbons under the top hook of the barrette and tie once
Immediately begin to criss-cross and weave the ribbons through the center space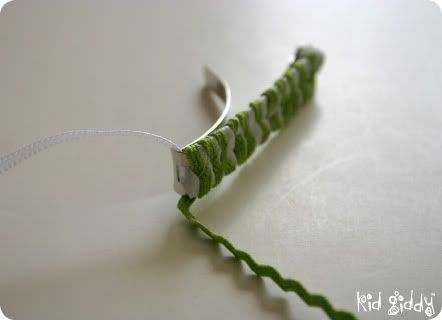 Continue to the very bottom of the barrette, scrunching up the ribbon to the top, to make sure you really weave and fill in as much as you can as it curves underneath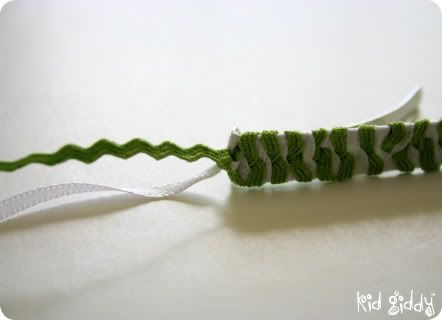 Once the weaving is completed, tie the ends right over left and let over right into a knot.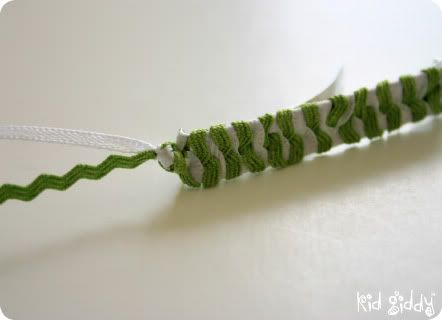 Now grab both ribbons and tie them into a single knot together to ensure it won't loosed over time.
I hope you'll come back to visit soon. I'd love to know what you think of Throw-Back Thursday, please leave a comment below! Thanks so much for stopping by! Have an awesome day!