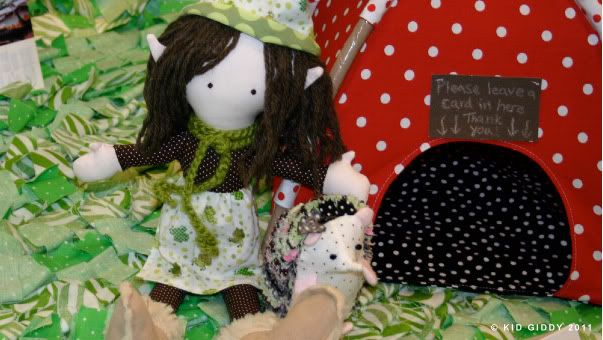 Some of you may recognize these little gnome girls from my Designer Showcase table last year at the Craft and Hobby Winter Show. And although that was their first "official" outing in public and away from their forest, their story goes much further back in time! These Gnome girls were based off of my twin sister Sue and I! She has always had a love of Fairies and I have always loved gnomes and all things small, cute, and imaginary (but real - always real).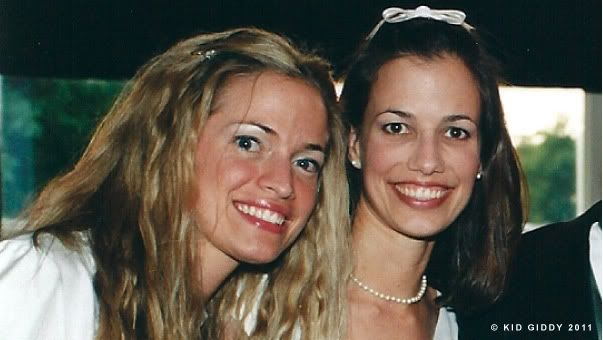 I was so excited to submit these Gnome Girls (GNaomi and Willow) to be considered for the Winter 2012 issue of STUFFED Magazine and then almost missed the deadline thinking I could submit it via email. Nope. Not really! I frantically mailed them out over night at the last minute and they were still - miraculously - accepted for submission. I was beyond excited and hoped that didn't scar my reputation.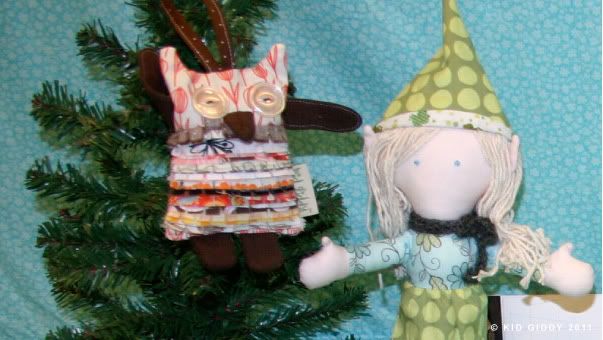 Then a couple of months later I was in the car with my family (not driving) and was checking my emails. I got an email from STUFFED and found out that my Gnome girls were going to appear in the Winter issue! I was so excited I cried. My daughters felt so bad that I was crying - until I told them why. Then they asked "well - why are you crying if you are so excited mommy"! Gotta love the things kids say! Excited just wasn't even a strong enough word for it!
I haven't decided yet if I will offer this pattern in my first sewing pattern book or online in my Etsy shop. So stay tuned! It will be available at some point! I promise.
If you want to make Gnaomi & Willow's adorable tent, click this
Mini Tent link
to visit the Sew Mama Sew website, where it was a featured tutorial...for FREE! I love giving some things for free...I thought every little kid (and adult) should make a little tent like this one for all their imaginary (real) friends! It would make a great little house for a family pet too!
Thanks for stopping by my blog and for reading all my kid giddy news! I love what I do and love sharing it with all of my readers. I leave for this years Craft and Hobby Winter Show in just 10 days! So I have to get busy! Keep checking back for more fun stuff and my Anna Griffin Fabric and Patterns giveaway! You know - these yummy
(Butterfly, Sunflower, Peony, Dog Bone & Scotty Dog) patterns
....that's right! I have one of each pattern to dish out, and some awesome Anna Griffin fat quarter fabric bundles to some lucky readers! You won't want to miss it!
Have an awesome day and a wonderful week everyone!