It's no secret, I live in Maine. I live far far away from the March/April beauty of the southern Cherry Blossom trees that everyone post pics about and talks about all over
Facebook
and
Instagram
. About two weeks ago I saw so many cherry blossom tree pics, that I decided to make a little one for myself to enjoy.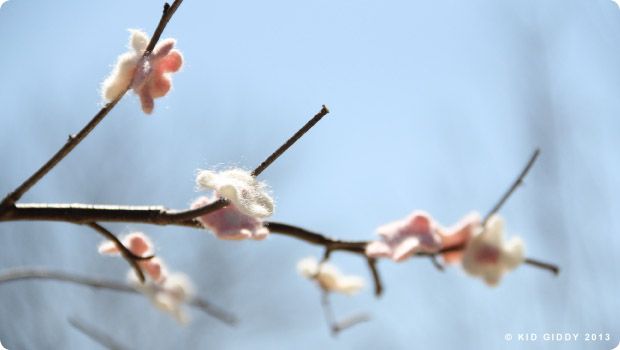 Since I can't have the real thing this will have to do, until it's warm enough here in Maine for all of our flowering trees and bushes to pop! I used an old pink wool sweater that I previously cut apart for this
Hexagon Ball tutorial
, but you can buy some 100% wool felt from your nearest craft or fabric store if you don't, as I used here for the white flowers. You'll also need some basic needle felting supplies, a hot glue gun and a branch that looks like a mini tree.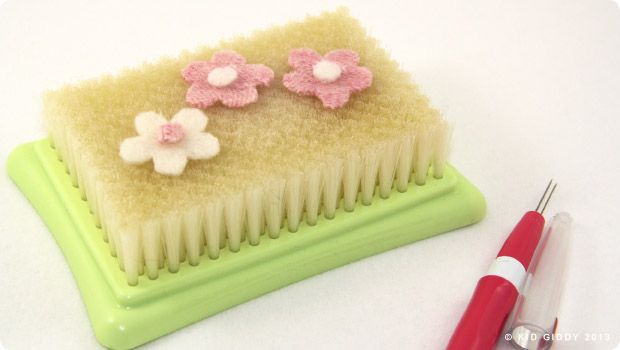 I used mostly pink flowers, but on occasion some white ones too. Cut out some basic 5 petal flower shapes a little larger than you want for your final pieces. Needle felt a small circle into the center of the flowers.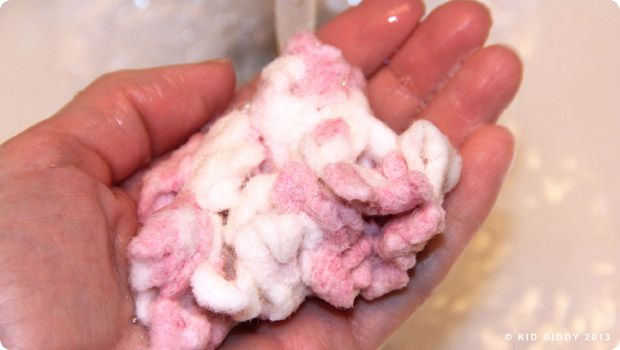 When you have made quite a few flowers (at least 30-35 if not more), wet felt them with a lot of patience, hot water, soap and rubbing. Every once in a while, you will need to separate the flowers, and flatten them out or else they will felt together or felt in a folded position. You can also wet felt them in smaller batches. Shock them in cold water and rinse all the soap out to finish the wet felting process.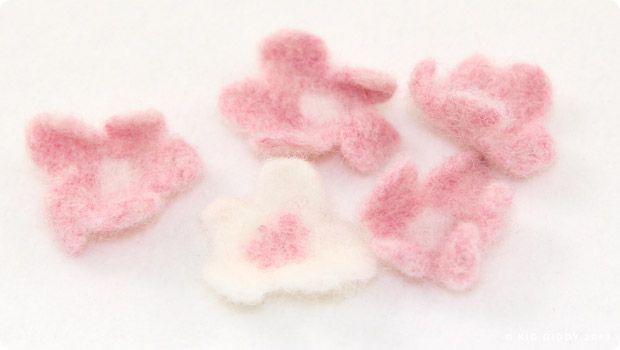 Squeeze out as much of the water as you can (I prefer to roll them up in a towel and wring the towel), and let them sit out to dry completely.
Attach the flowers randomly to the branches using a hot glue gun or another quick drying glue of choice.
The more flowers you make, the better.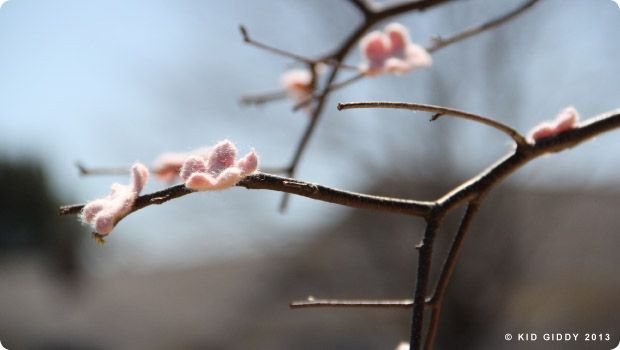 How could this not brighten any room?
Thanks for stopping by my blog. I hope you have wonderful and creative day, and hope you'll come visit me on
Pinterest
,
Facebook
and
Instagram
, and add more giddy to your life.