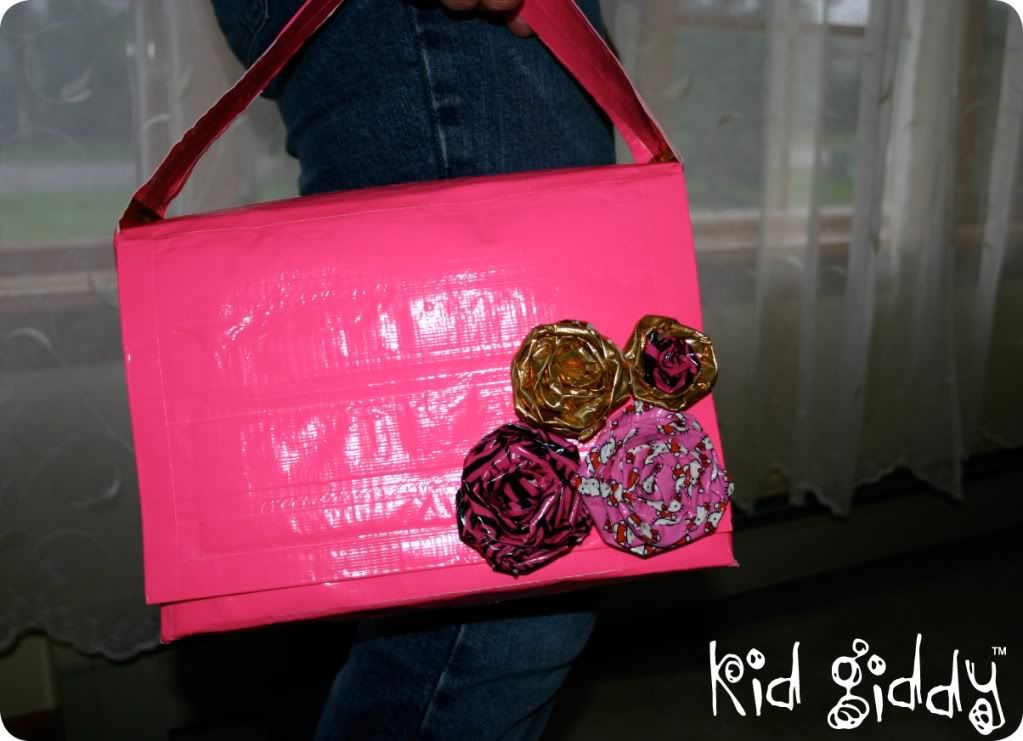 I am so grateful for awesome companies that support great causes. Westcott Brand® is proud to be the official sponsor the October Designer Crafts Connection Blog Hop, and being that October is National Breast Cancer Awareness month, the theme of the project challenge was… PINK!
I wanted to design a number of things when I received the box of all things pink. I immediately thought of a huge ball gown type of skirt, but realized that would take too long. At the same time I was thinking about the skirt, I was thinking about a matching bag. It was exactly what I had in mind, and I'm so excited I got the results I was hoping for! This is by far the most Duck Tape I've used at once, and the most intricate. My daughter's and I crafted some little sandals this summer, but that's about it for my handling of DuckTape!
In the end, my hands were the stickiest thing in front of me. Not the scissors, blades, or cutters! I was very impressed and had to share that! Westcott Brand® Titanium Bonded Non Stick Scissors are the BEST Non Stick Scissors on the market that never get stuck and can easily cut through Sticky Back VELCRO®, Duck Tape and multiple layers of fabric and other materials!
My favorite product was the Westcott Brand® Cutting blade which was padded and ergonomic, a far cry different than my old solid steel shank with painful metal grip dots. This blade was awesome! It made crafting this bag, so much easier!
For your chance to win some awesome Westcott Brand® products, please visit the
Westcott Blog
and the
Westcott Brand® facebook
page!
Did I mention....you can click the Charity Wings image for your chance to win THIS 1 and ONLY (

Think PINK Kid Giddy bag

)
& other

PINK

goodies in the Charity Wings auction to benefit Breast Cancer Awareness.
Feel free to say hi here and leave me a little love in the comments below! (this does not increase your chance of winning the bid or the Westcott package, nor does it count as an entry - but leaving me a comment would be much appreciated!)
After you leave me a comment, you can click forwards or backwards on the blog hop link to see the other
PINK
projects! Have an awesome week!
[
DC Connection
]
[
hop back
] [
hop forward
]

Disclosure: I received Westcott, Duct Tape & Velcro Brand products, to complete this project for Breast Cancer Awareness month. By having received these products, I have in no way altered my opinion of said products. This is not a review of the product but merely supporting products and companies that also support great causes. Opinions are my own.