This was my second year at the Craft and Hobby convention. Last year it was in LA, CA. and this year they returned back to Anaheim, CA. It was quite a show.
I have said this to many people, and I'll say it here: If you are an artist or crafter and want to make a living doing what you love to do, then you need to attend the CHA show! No kidding! Ask me all the questions you want!
OK - so I know you just want to see all the photos that I have been formatting and uploading all day right?! (in between this and that and the other thing!) Well - here goes!
Sarah Conrad-Ferm of November Oak
(my associate for the show and my best friend since 3rd Grade! - yep - not many people can say that! She rocks!) and the after with my award in hand. Still doesn't feel real! It's just so exciting!
Here are some pictures of my travels to get to Anaheim and then once I was there. It's just so beautiful, I couldn't help but photograph the area! The colors are so amazing and inspiring!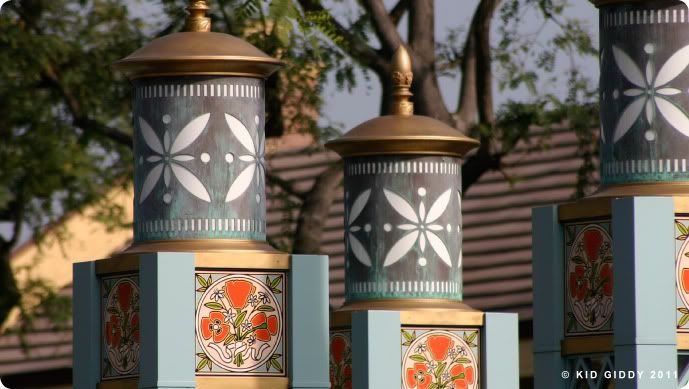 I was one of many CHA Designer Members that took part in a Designer Display of Ornaments to benefit many charities (mine was for
the Portable Playhouse
), as well as participating in the awesome Flash Mob, all thanks to
Charity Wings
! If you don't know much about
Charity Wings
, please check them out!
Then of course there were all the beautiful things in the booths! And trust me folks - there was no shortage of spectacular this year - I just wasn't allowed to capture it all. Nor did I have that much time to capture it all!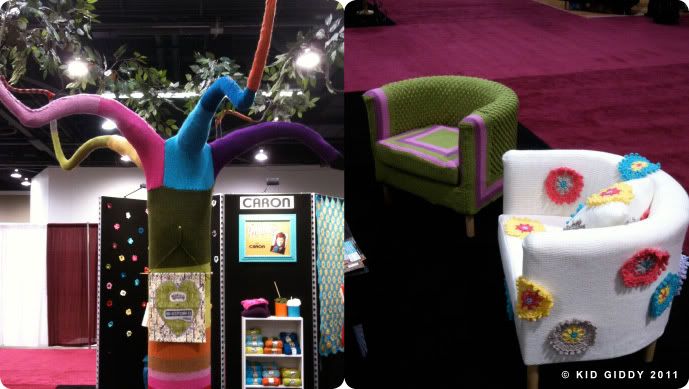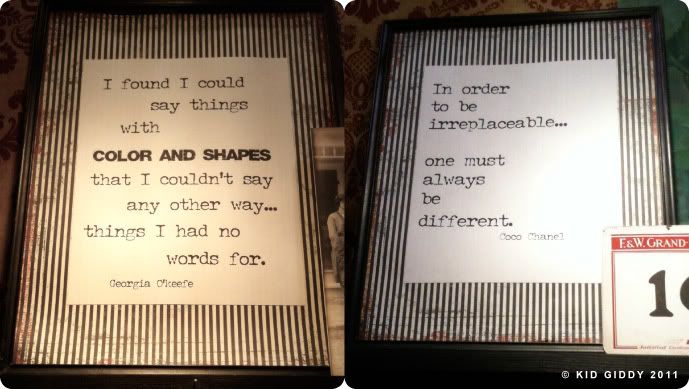 The always lovely Anna Griffin (which by the way - have you entered the
Anna Griffin Sewing Patterns and Fabric giveaway
yet? it ends on Wed night! HURRY!). I love that I get to go into her booth and get big hugs from her. She really is just the sweetest person. I love working with her! Then I found a fun friend roaming around, the Cricut himself! I knew my girls would get a kick out of him! And all the little baby cricuts too...they are coming to get me! I tried to get one...or two - but they wouldn't give them to me so early in the show. I might have to call them now to get one!
And last but not least....the giveaway. We get so much stuff at shows. I have so many bags, I don't know what to do with them all. I usually give them to my mom and sister, but they have tons now too! So I'm doing a little giveaway of my CHA 2012 swag! The bags are awesome - the Make and Takes book is sweet! (my girls are much older than these projects - but it's really awesome for younger kids!!!) The Sizzix cards are actually a different project on each card! Fun tags and pins, a mouse pad, and scissor holster that I made in the Westcott booth! Have at it!
As I was going through all my photos, I thought I wasn't going to have that many...and last year I did one post for each day. So maybe I has less than last year? I don't know...but for as many as I have shared here...I hope you enjoyed it! And next year, I hope you'll attend too! Thanks for stopping by and again don't forget to enter for your chance to win the swag...and enter the
Anna Griffin Sewing Patterns and Fabric giveaway
!
UPDATED 2/16: This Giveaway is closed. The Winner was selected using Random.org and is #2 (LensCap). Congrats!!!
Details of the Giveaway:
This giveaway will be open to US, Canadian, and European residents. (I'm not charging for the shipping fees - so I can't go crazy on that cost - sorry)
This Giveaway will be open from today, Monday February 6, 2012 10:00pm EST until Saturday Feb 11, 2012 11:59pm EST. Winner will be notified by email on the following Monday. You will have 24 hours to respond with the info so I can ship out your prize, or a new winner will be chosen.
If you win:
The winner will have to supply me (in a personal email after you have been notified as the winner) with your Full Name, Mailing Address, Phone Number & Email Address.
To Enter:
If you want a chance to win - you MUST leave A comment below (WITH your email address. Please understand that I really don't have time to go hunting for a way to contact you) If you forget and leave another comment with only your email address, in the hopes that will count as two - only
your first comment will count).
For additional chances to win:
You can tweet about it with a link - you must include my twitter handle "@kidgiddy" (leave a comment here so it counts that you did)
You can visit my Kid Giddy Pinterest page and re-pin anyone of my Kid Giddy Designs Pins. Only the Kid Giddy Design Pins will be counted. (leave a comment here for it to count)
One last thing before you go...be sure to check out all of the other Designer Crafts Connection blog hop members to see more eye candy from the 2012 CHA Winter show! Good night!