There are days when these doll houses sit collecting dust. There are other days, even weeks when they are joyfully restored, rearranged and brought back to life the moment my daughters begin playing with them again.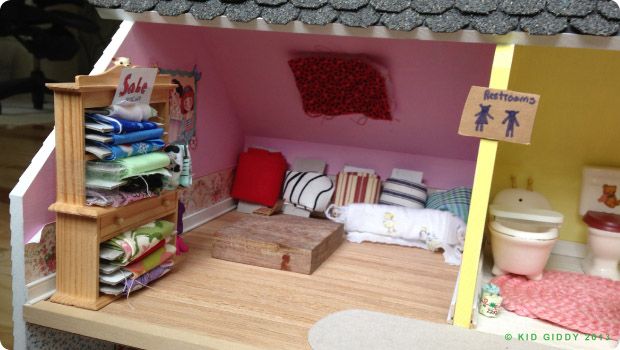 A little fabric shop (with a restroom next door).
I made
these doll houses
for them when they were little, starting each one, one year, and finishing a couple of years later. They were kits, but I found little time to work on them while folding laundry, doing dishes and all the other motherly things I now miss (like naps)!
This is the latest and greatest arrangement to date: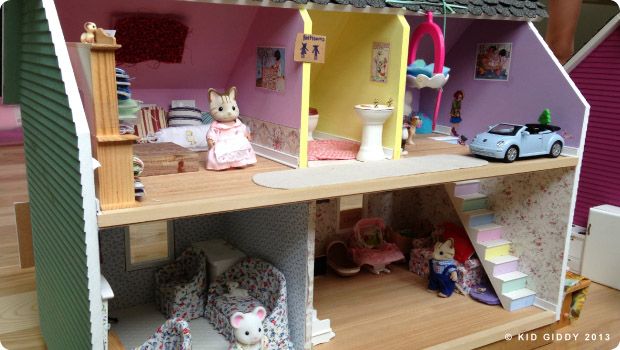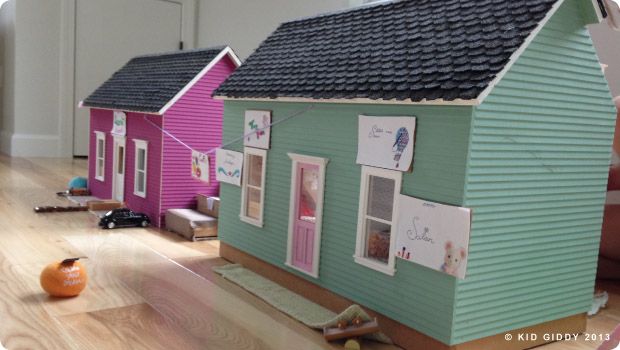 The fabric shop is called "Stitch and Soar (with a hot-air balloon and needle icon), the Firefly Salon, the Toy Fun, shop, Newbury Antiques, in the middle of the houses was the Cafe and the pink house was the Get Up to Learn School!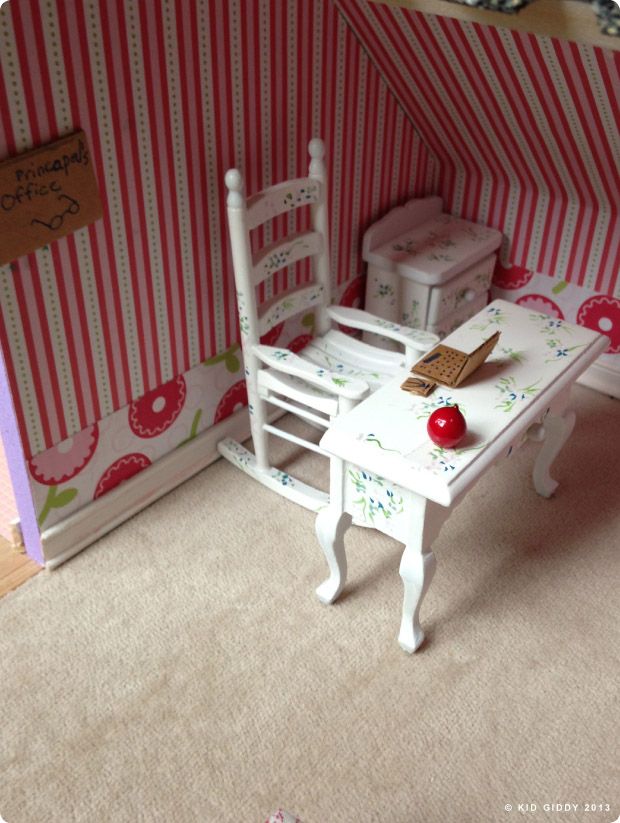 This is the "Get Up to Learn" Principals Office.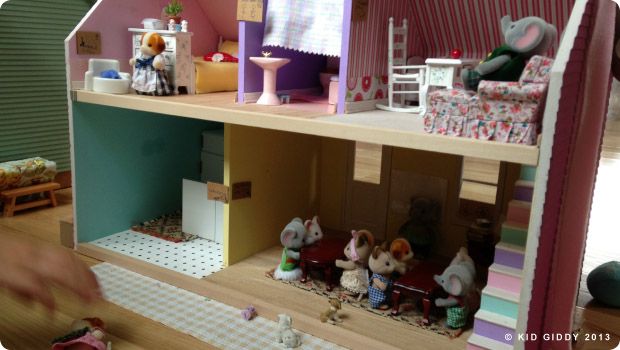 The Nurses Office is in the top left pink room, and the restroom in the middle, then the Principles office. On the lower level is the Cafeteria (on the left) and then to the right, is the classroom with all the little children!
These rooms have been rearranged more times than my own craft studio and have been just about every conceivable store or room - but these latest arrangements made me so giddy I had to share!
Thanks for stopping by!